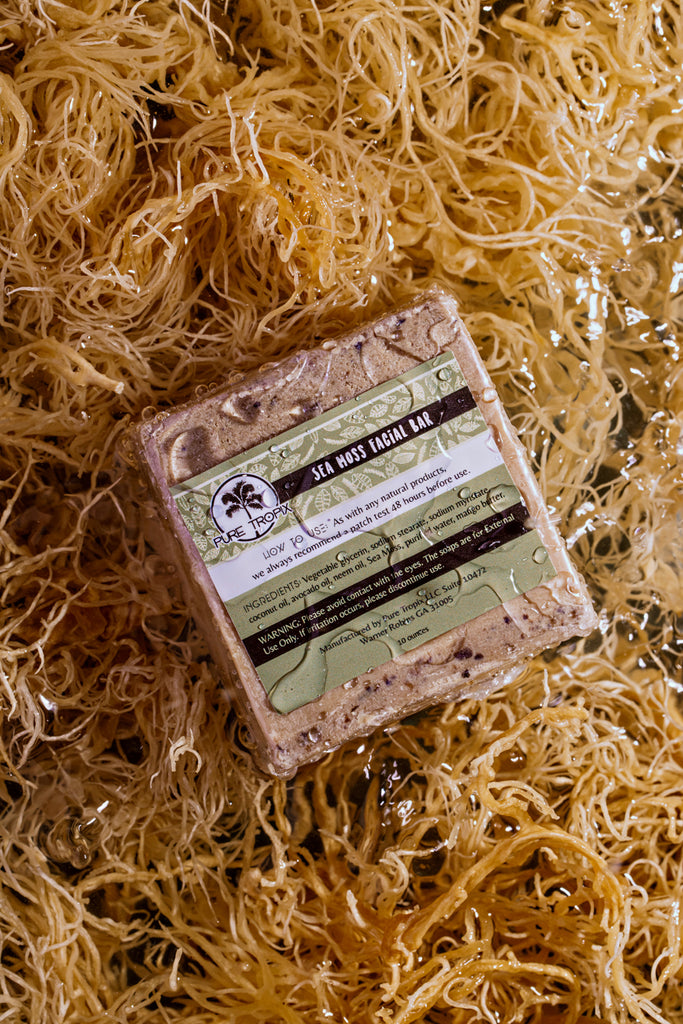 Natural Sea Moss Facial Bar

corierayvon
My holy grail for clear skin. no cap. @puretropix 's honey cleanser 😍 obsessed. (Y'all can stop asking what I use now) 😂

kamrinwhite
 I get a lot of questions about my body skin care routine and how to keep it soft and smooth. @puretropix has been such a life saver with that !! The body scrub is the best thing to use before shaving and it leaves your body so moisturized and the body butter 😫 it leaves you soooo glowy and smooth omg.
Description
This is an all-natural handmade soap bar created using cocoa butter, olive oil, coconut oil, avocado oil, lavender oil, lemon oil & Irish sea moss. This beautifully scented bar smells absolutely amazing with its hints of lemon and lavender. It weighs approximately 8oz and is hand-cut so the dimensions are also approximate. This soap can be used by those with the most sensitive skin including babies. You will absolutely love it.
Sea Moss contains 92 minerals of which the body is made. It is a hydrating agent and brings moisture to the skin. It has antibacterial, antimicrobial, antibody, and anticoagulant properties that can help soothe skin conditions like eczema, psoriasis, dermatitis and burns! Did we mention it supports a healthy immune system!

Wildcrafted sea moss. Helps balance the skin microbiome, decreases excess oil in the skin, hydrates the skin, and can help certain skin conditions.