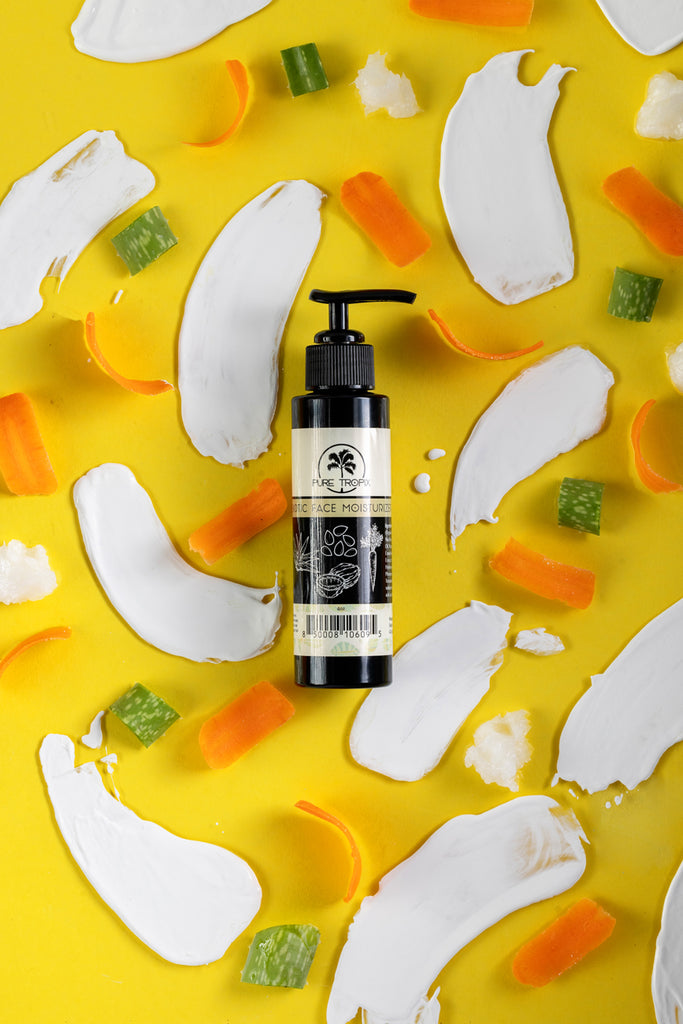 Exotic Face Moisturizer

corierayvon
My holy grail for clear skin. no cap. @puretropix 's honey cleanser 😍 obsessed. (Y'all can stop asking what I use now) 😂

kamrinwhite
 I get a lot of questions about my body skin care routine and how to keep it soft and smooth. @puretropix has been such a life saver with that !! The body scrub is the best thing to use before shaving and it leaves your body so moisturized and the body butter 😫 it leaves you soooo glowy and smooth omg.
Description
"Been using this for months and I can see the improvement in my skin. Love how hydrating this is and the formula is light weight!" - Melissa 
Exotic Face Moisturizer is the next generation of moisture-replenishing, hybrid creams. Featuring a fast acting micro-fine and opulent formula that is powered by fruit enzymes, minerals, uniquely extracted botanical humectants and a high concentration of antioxidants to help balance, detoxify, firm, plump, improve skin health and retain moisture levels
🌴Soothes and hydrates dry and oily skin.
🌴Helps balance & improve skin health
If you have dry or oily skin, you don't have to worry! Like many natural oils carrot, seed oil has the ability to balance both! It gives skin just enough moisture without clogging pores, making it perfect for all skin types.
How to Use
Why it Works
Carrot seed oil is a natural oil that helps moisturize and improve skin's elasticity and tone.
Passion fruit oil is full of nutrients that are good for your skin. Among these are vitamins A and C, essential fatty acids (Linoleic & Oleic), copper, magnesium, phosphorus, calcium, and carotenoids. That help protect, rejuvenate and keep skin looking firm and youthful.
A high concentration of antioxidants that improve skin's health and help retain moisture levels in the dermis while always enabling it to breathe.
Ingredients
Organic Aloe Leaf Juice, Organic Coconut Oil, Organic Alcohol, Emulsifying Wax, Glycerin, Stearic Acid, Organic Jojoba Seed Oil, Organic Olive Fruit Oil, Organic passion fruit oil, Organic kiwi Seed Oil, Organic Rooibos Leaf Extract, DMAE Bitartrate, MSM, Organic Shea Butter, Carrot Seed Oil, Organic Green Tea Leaf Extract, ananas sativus (pineapple) fruit extract, Organic White Willow Bark Extract, Vitamin E, Sunflower Seed Oil, Xanthan Gum